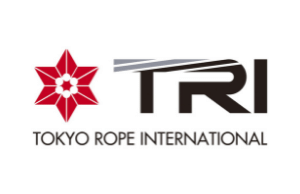 With more than 130 years of reputation in rope manufacturing and decades of successful experience in development of Geohazard Countermeasures, Tokyo rope is now the leading Japanese manufacturer of specialty steel products for Rockfall, Avalanche and Debris flow control systems.
Tokyo Rope started developing Geohazard Mitigation Systems in close collaboration with the Japanese National Railways (JNR) and the Ministry of Construction (now Ministry of Land, Infrastructure, Transport and Tourism) 60 years ago. Since that time, there have been many occasions that Tokyo Rope products have helped saving life of people and valuable infrastructures. The challenging restoration work for the Hakone Tozan tourist train railway is one of the many of such occasions.
Research and development is of a great value for Tokyo Rope. This has caused an extensive cooperation with research institutes such as National Institute for Land and Infrastructure Management (NILIM), Civil Engineering Research Institute for Cold Region (CERI), Public Works Research Center (PWRC), and National Defense Academy. Tokyo Rope products are also successfully registered and approved as Innovative and applicable Technologies with NETIS (Japanese Registration system for New Technology Information) by Ministry of Land, Infrastructure, Transport and Tourism.
Since 2018, Tokyo Rope International (TRI) has succeeded to expand Tokyo Rope Business overseas by fruitful presence in the Philippines, Russia, KSA, Kazakhstan, Kyrgyz, Georgia, Sri Lanka, and other countries around the Globe. Tokyo Rope International has a manufacturing plant in the US which has successfully unveiled Tokyo Rope products to North American market. Tokyo Rope is one the industry leaders for Corrosion Free Reinforcement Material technology in the US and has greatly helped in creation of many long-lasting infrastructures.
Tokyo Rope is the honoured member of several technical associations such as Japan Society of Civil Engineers (JSCE), The Japan Landslide Society, and Steel Barrier Association (SBA).
Engineering Division of Tokyo Rope, which is being represented by Engineered Asset Upkeep (EAU) in North America, has joined the Association of Geohazard Professionals to work hand in hand with other members of AGHP for developing a safer environment for people and a more sustainable business for industries in North America and around the globe. 
Learn more about Tokyo Rope and visit their website: http://www.tokyorope.co.jp/english/