ANNUAL ROPE ACCESS SAFETY RECOGNITION PROGRAM
To promote safe work environments within the Geohazard industry, AGHP initiated its industry-wide Rope Access Safety Recognition Program. This annual program recognizes companies that develop and implement safe rope access work procedures, provide education and training to their personnel, and commit to enhancing the safety culture within their organizations. A review of the applicants' safety program and performance metrics is conducted including, Total Incident Rates and Lost Time / Modified Duty Rates statistics. Additionally, the review process measures management involvement and commitment to the firm's safety program, reviews their written rope access safety procedure, and determines adherence to industry best practices.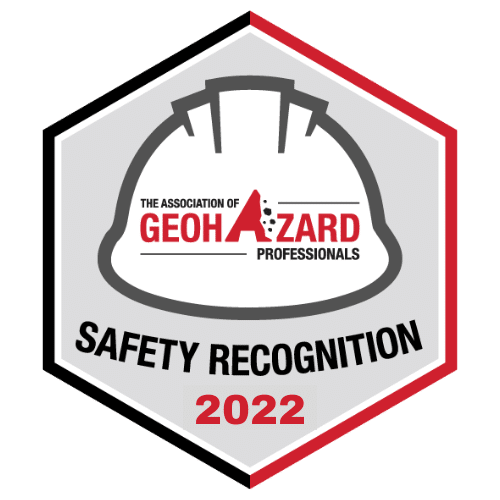 ---
View Past Recipients of AGHP's Safety Recognition:
Click the Safety Recognition logos below to view the recipients for each year respectively.