Directing, Corporate, and Agency Members of the Association are listed alphabetically. The following Directing, Corporate, and Agency Members are in good standing with the AGHP and are active within the geohazard community. If you are interested in becoming a Directing, Corporate, or Agency Member of the AGHP we encourage you to join!
Apex Rockfall Mitigation
Contracting Company

|

Corporate Member
Apex Rockfall Mitigation has become one of the leaders in the rockfall and geohazard stabilization industry. Continuing to create and deploy some of the most hi-tech equipment, materials, techniques, and tools available to the trade. We operate a fleet of specialized equipment to accomplish even the most difficult jobs.   Our team of skilled professionals have decades of experience in rockfall mitigation, emergency services, slope stabilization, limited access drilling, and blasting. With the ability of in-house staffed engineers, Apex is able to do design build and support custom needs.  Our clients include many private sectors along with government agencies at the federal, state, and local levels across North America.  Apex Rockfall Mitigation is a wholly owned subsidiary of Drill Tech Drilling & Shoring whom provides even further services in the Geotechnical world and again one of the leaders in the industry.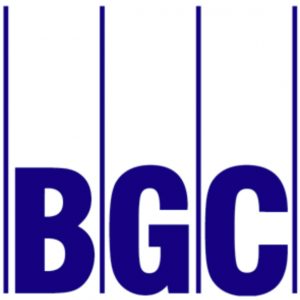 BGC Engineering Inc. (BGC)
Engineering Consulting Company

|

Corporate Member
BGC  Engineering Inc. (BGC) is an earth sciences consulting firm that specializes in addressing engineering and environmental issues in challenging terrain, with much of our work focusing on geohazard risk management. The AGHP offers great opportunities for BGC to collaborate with all sides of the geohazard risk management field to help move our profession forward.

Gannett Fleming, Inc.
Engineering / Consulting Company

|

Corporate Member
Gannett Fleming is a global infrastructure firm focused on planning, design, technology, and construction management services for a diverse range of markets and disciplines. With 2,500 highly qualified individuals across a global network of 60 offices, we are united in our passion to deliver excellence. We have played a part in shaping infrastructure and improving communities in more than 65 countries, specializing in transportation, environmental, water, energy, and facility‐related projects. Founded in 1915, we embrace sustainability and innovation in our projects and internal activities, achieving results while being responsible stewards of our environment. We are proud to be ISO 9001:2015 Certified.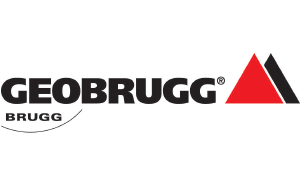 Geobrugg North America, LLC
Manufacturing Company

|

Directing Member
Geobrugg is the global leader in the design and fabrication of geohazard protection systems, including: rockfall, shallow landslide and debris flow protection, slope stabilization, and avalanche prevention. For more than 60 years, Geobrugg has combined continual research and development with an extensive network of customer support to work with designers, installers, and end customers in providing cost effective solutions for geohazard challenges.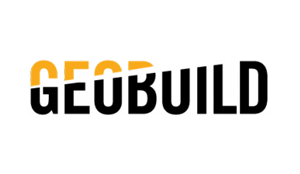 GeoBuild, LLC
Contracting Company

|

Corporate Member
GeoBuild, LLC is driven by one purpose: to deliver outstanding quality geotechnical construction services to our clients.  Our approach is to take a fresh perspective and apply our firm's experience by creatively and cost-effectively solving geohazards. We apply innovation to each and every project. We commit to making our private and public clients successful by delivering exceptional customer service based upon the foundations of responsiveness and integrity.  GeoBuild specializes in providing innovative design-build and value engineering services by applying innovative solutions to complex geohazards. By offering these turn-key services, GeoBuild can literally "hit the ground running" to quickly solve and construct a cost-effective geotechnical solution.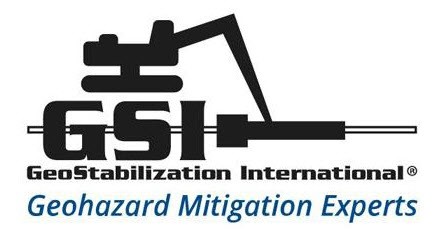 GeoStabilization International (GSI)
Contracting Company

|

Directing Member
GeoStabilization International® (GSI®) is a geotechnical contracting firm operating throughout the United States and Canada. The firm repairs a full spectrum of geotechnical hazards but specializes in emergency landslide repair and rockfall mitigation using design/build and design/build/warranty contracting. GSI's team includes some of the most experienced and innovative geologists, geotechnical engineers, equipment operators, and rockfall remediation technicians in the industry. GSI's patented tools include the Soil Nail Launcher™, the Biowall® System, SuperMicropiles™, and SuperNails®, all of which GSI installs using a combined fleet of over 50 purpose-built launchers and limited access drill rigs.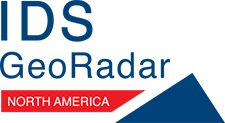 IDS North America
Equipment Manufacturing Company

|

Corporate Member
IDS GeoRadar is a world leader in designing and providing products for subsurface investigations, monitoring of structural, slope and geohazard ground movements and vibrations. IDS GeoRadar provides instruments in theGround Penetrating Radar (GPR) and Interferometric Radar (InSAR) product sectors. The IDS solutions for GPR are developed for near surface high-resolution subsurface investigations of the earth. Ground Penetrating Radar uses radio wave reflections (frequency from 25 MHz to 3,000 MHz) to collect information of underground or within a structure such as buried pipes, underground cavities, subsurface cracks, voids and layer thicknesses. IDS evolved the concept of standard ground penetrating radar introducing the concept of multi-frequency, multi-channel ground penetrating systems. IDS GPR products include: Aladdin, Opera Duo, RIS Hi-BrigHT, RIS Hi-Pave, RIS MF Hi-Mod, RIS One & RIS Plus, SRS SafeRailSystem, Stream EM, Stream X.The IDS IBIS family of radar interferometers that monitor structure movements and vibrations (bridges, buildings, dams, historical monuments, towers etc.) and ground movements (mine walls, Geohazards, glaciers, land subsidence) are an increasingly important set of tools for today's construction, geotechnical, and transportation engineers. IDS Interferometric radar solutions, embodied by the IBIS range of products, provide innovative and unique solutions for remote, long range, continuous real-time inspection of the above mentioned areas, spanning from structures to geological environments, by measuring the phase difference of reflected waves to provide a detailed image of all displacements. IDS Interferometric radar products include: IBIS-FS, IBIS-FL, IBIS-FM, IBIS-Rover, IBIS-FMT, FPM360.
Maccaferri Inc.
Manufacturing Company

|

Directing Member
Since 1879, Maccaferri has evolved into a global provider of wide ranging civil and environmental engineering applications. We have locations in over 100 countries around the world. Well known for double twist hexagonal steel wire mesh, our product range includes Erosion Control, Retaining Walls, Reinforced Soil Slopes, Roads & Pavement, Coastal Protection, Mining Solutions and Rockfall Mitigation. Maccaferri products have been used to protect infrastructures and lives. Our long-earned experience in this field led to the development of MAC.RO, (Maccaferri Rockfall protection systems) which provides a flexible response to different problems, and combines industrial innovation, advanced research and project design.

Rocscience Inc.
Software Development Company

|

Corporate Member
Founded in 1996, Rocscience is a world leader in developing 2D and 3D software for civil, mining, and geotechnical engineers. For 25 years, we've built on leading-edge research to create the best geotechnical software available. As engineers ourselves, we know the importance of having reliable and easy-to-use software. That's why we constantly develop and refine our programs to make expert solutions that work for geotechnical engineers.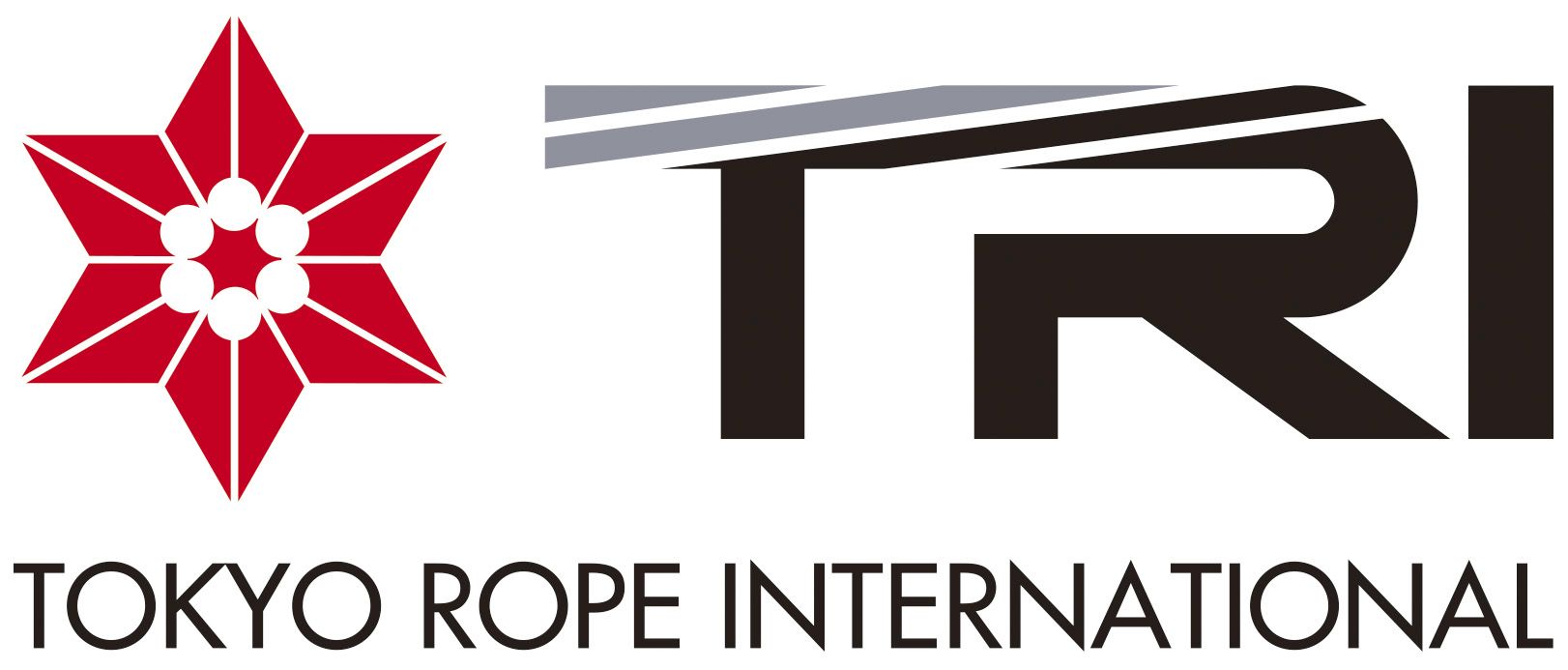 Tokyo Rope International
Manufacturing Company

|

Corporate Member
Tokyo Rope International (TRI) provides a wide range of products such as Rope, Speciality Steel, Ceramics, and Industrial Films for upkeeping safety and environmental needs of urban facilities and infrastructures. One of the TRI's main line products is Geo-Hazard Mitigation systems such as the ones being used for Rockfall Protection or Debris Torrent Control. TRI's countermeasures either actively fix issues or passively capture rocks/debris before they reach downstream area. TRI also provides Hybrid system which is a combination of both active and passive system. TRI's approach in system development is based on maintaining the natural outlook, ease of maintenance, environmental responsiveness, durability, and cost effectiveness.

Trumer Schutzbauten
Manufacturing Company

|

Directing Member
TRUMER Schutzbauten is your competent and experienced partner regarding geohazard mitigation. We provide high quality products for protection from natural hazards like rockfall, instable slopes, shallow landslides, debris flows, bank erosion and avalanches. Our products are full-scale tested and certified, field proven, effective and economical. Worldwide we support the efforts of geologists, engineers and installation companies in their efforts to protect habitats, buildings and infrastructure. We strive to advance the safety and reliability of mitigation structures for natural hazards beyond standard certification, to meet your highest expectations.

Washington State Department of Transportation
Agency

|

 Agency Member
The Washington State Department of Transportation is a governmental agency that constructs, maintains, and regulates the use of transportation infrastructure in Washington state.

Williams Form Engineering
Manufacturing Company

|

Corporate Member
Williams Form Engineering Corporation has been providing threaded steel bars and accessories for rock, soil and concrete anchors, post-tensioning systems, and concrete forming hardware systems in the construction industry for over 95 years. Our rock and soil anchor product line includes our Spin-Lock mechanical rock anchors, polyester resin anchors, multiple corrosion protection anchors, soil nails, strand anchors, Manta Ray soil anchors, Geo-Drill Hollow-Bar anchors, and micropiles. For concrete anchoring we offer Spin-Lock anchors, undercut anchors, reusable anchors and cast-in-place anchors. We also have a full line of All-Thread Rebar for tiebacks, micropiles and post-tensioning