AGHP is excited to announce its next webinar: "Geohazard Analysis: Past, Current, and Future." The session will be led by renowned geotechnical engineer Sergei Terzaghi.
WEBINAR: "Geohazard Analysis : Past, Current and Future" | Thursday, 31 May 2018 | 2:00 – 3:00 pm EDT
GEOHAZARD ANALYSIS – ABOUT THE WEBINAR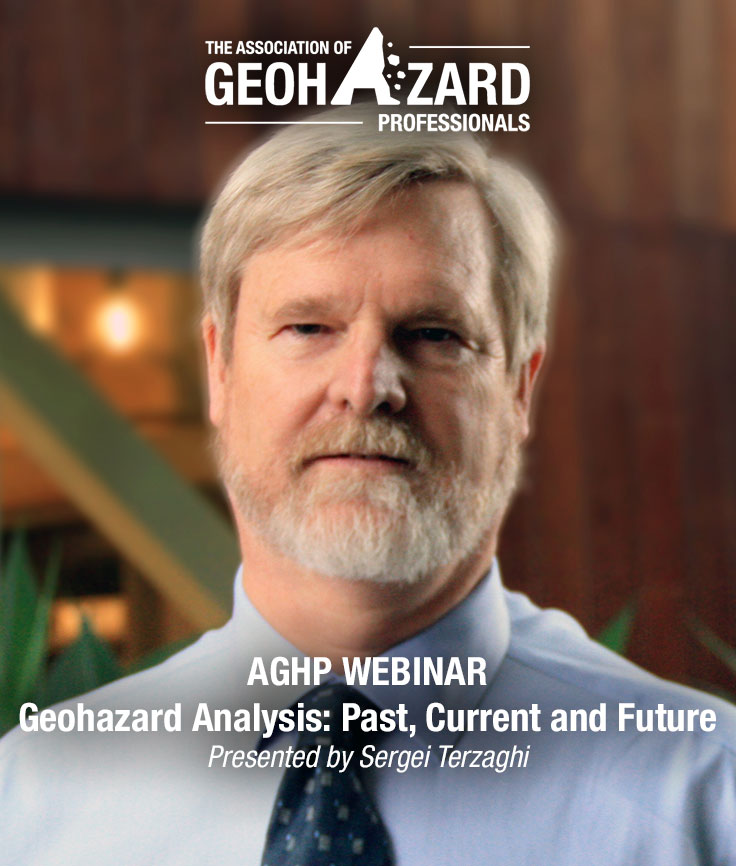 Recent earthquake events around the globe have rejuvenated discussions concerning the many facets of geohazards, our understanding of them and their anthropogenic influence. It is sometimes forgotten that geohazards are complex systems that often involve more than just one hazard or triggering mechanism. This webinar will discuss these aspects as well as the evolution of current ideas, with particular focus on unstable slopes. It will reflect on where present trends are leading us and whether or not we are asking the right questions for creating solutions and guiding the future of geohazard management.
Presented by: Sergei Terzaghi, Arup, Principal – Americas Geotechnical Skills Leader
Sergei Terzaghi has over 30 years of experience encompassing the full breadth of geotechnical engineering largely in the pacific basin.  As part of that experience, Sergei has spent a lot of time remediating slopes of all descriptions using a range of techniques.
In order to determine the most cost-effective approach, he has had to go to first principles on many slopes and build the understanding of the failure mechanisms, largely because the conventional theories ascribed to the failure often did not explain what was going on and lead to uneconomical solutions.  Many of the solutions were in a time and cost constrained environment working in a design build or similar environment, yet requiring a sufficiently robust design and documentation.
REGISTER TODAY
DOWNLOAD WEBINAR PDF