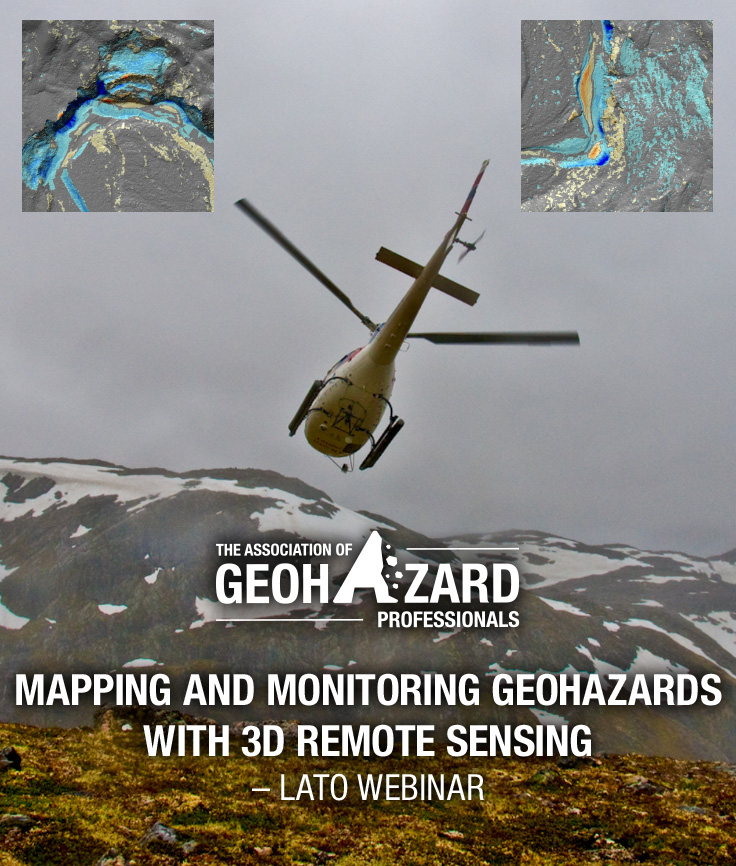 AGHP PRESENTS
WEBINAR: "Mapping And Monitoring Geohazards With 3D Remote Sensing"
Presented by: Matt Lato, Ph.D. Eng., P.Eng., Senior Engineer, BGC Engineering Inc.
Tuesday, 3 April 2018 | 2:00 – 3:00 pm EDT
Earn 1 PDH
Registration Cost:
$25* – AGHP Members | $150 – Non-members | Free* – Students
*AGHP Members receive one FREE webinar coupon on paying annual dues. Coupons will be emailed to active AGHP members and students.
REGISTER TODAY
This webinar will focus on tools and techniques being exploited by geohazard professionals to develop high resolution and high accuracy 3D topography models. Background information and multiple case studies will be presented.
LEARN MORE HERE: DOWNLOAD WEBINAR FLYER (PDF)
If you are not a member and would like to become a member ($95) click here. You will receive a member discount code upon registration. Once registered you will receive discounts on all AGHP webinars and publications.