View this webinar on-demand by logging into the Member Center. If you are not a member, we encourage you to join.
---
Large Area Flood, Steep Creek, and Landslide-Dam Flood Risk Prioritization
---
Mountainous regions are frequently subject to geohazards that cause property damage, loss of life, and the interruption of transportation arteries. Of the many thousands of hazard areas, only a tiny fraction receive a full risk management cycle from hazard identification to risk control. Since development exists within these geohazard susceptible expanses, communities require support to make risk-informed decisions about regulation, mitigation, and emergency management.
Flood, steep creek, or landslide-dam flood risk prioritization studies are being completed for approximately 320,000 km2 of British Columbia, with about 200,000 km2 completed to date. While most creeks' headwaters are mostly undeveloped, the central valley floodplains and lower reaches of steep streams contain the majority of development and lifelines infrastructure. The assessment applies a consistent methodology to characterize geohazards and elements at risk at a regional scale, prioritize areas based on relative risk, and organize large volumes of geospatial data. Thus far, over 50,000 geohazard areas, including about 2,000 steep creek fans subject to debris flows and debris floods, have been prioritized.
This webinar will present approaches to prioritize geohazard risk across large and typically data-scarce regions like British Columbia and discuss how their results support development planning, regulation, and emergency management.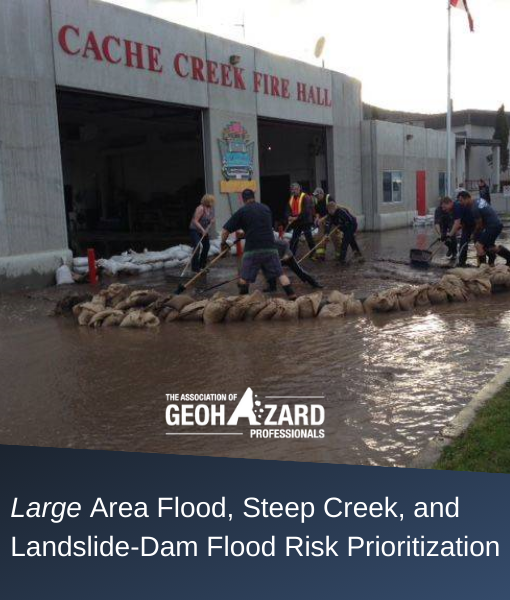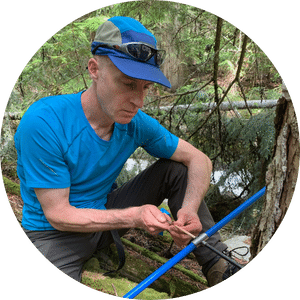 Principal Geoscientist, BGC Engineering
---
Mr. Holm, M.Sc., P.Geo. is a Principal Geoscientist at BGC Engineering and leads BGC's geohazards group. Mr. Holm's areas of interest center around quantitative geohazard risk assessment and risk-informed decision making. For the past twenty years, he has participated in numerous geohazard risk assessment and mapping projects for communities in western Canada and significant industrial projects in British Columbia and South America.
---