View this webinar on-demand by logging into the Member Center. If you are not a member, we encourage you to join.
---
Geohazard Mapping and Monitoring: The Road to Proactive Engagement and Solution Provision
---
---
Across the geotechnical asset and geohazard fields, we see exciting, progressive, and value-adding technologies applied in an integrated manner; this is a recent development. Previously, vertical-type data acquisitions limited efforts at data sharing.
Projects and data analysis results offer added value with multi-instrument acquisitions and reporting products. Different instrument platforms, including UAS, LiDAR, Photogrammetry, GbSAR, SatSAR, Microseismic, DFOS, and GNSS, offer integrated data export, import, and portal-type presentation, event, and project management opportunities.
This effort is driven by consulting companies, vendors, and demand from clients and agencies, for horizontal benefits with integrated data results, and interactive access. Key to this integration, aside from the need for vendors, consultants, principals, and clients to support these extended data interactions, are new opportunities for geo-professionals to acquire, manage, and support event management and project deliverables.
This webinar will present current trends, data results, and practice suggestions that may create or introduce you to the benefits of multi-sensor acquisition deliverables, and the mapping and monitoring benefits that result.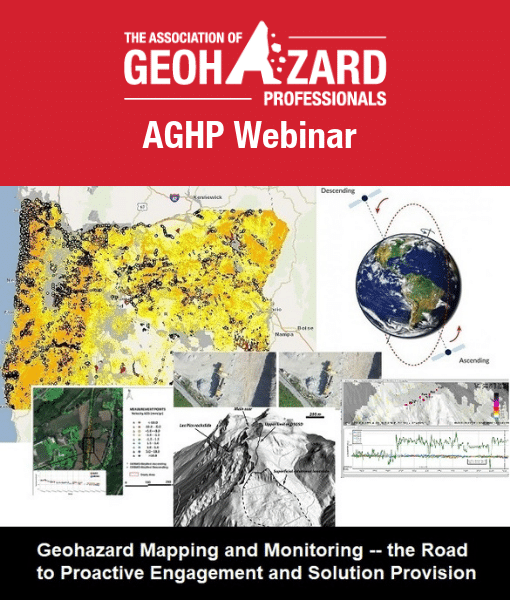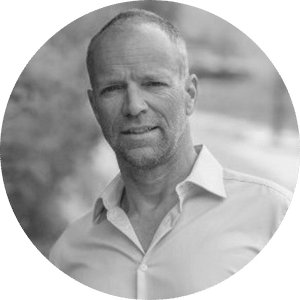 Chief Executive Officer & Co-Founder, SkyGeo
---
Pieter is the CEO and co-founder of SkyGeo. He leads the overall company strategy and direction. Pieter is an entrepreneur who has held executive roles in early stage technology companies, developing new products for enterprise customers in the last 2 decades. He started his career as a geologist at Shell, in the Research division of IBM and subsequently as an engineer in the advanced technology and Maxtor Corp, where he participated in the IPO. Pieter holds a B.Sc. in Geology from the Free University in Amsterdam and a M.Sc. and Ph.D. in Materials Science and Engineering from Stanford University.
---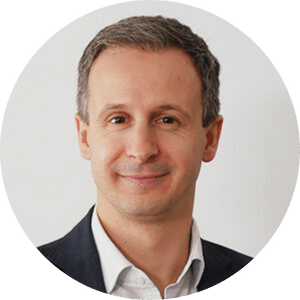 CEO and founding member, of NHAZCA & Professor of Remote Sensing at the Department of Earth Sciences of the "Sapienza" University of Rome.
---
NHAZCA – (Natural HAZards Control and Assessment) is a Spin-off company of the "Sapienza" University of Rome, an international leader in the analysis and monitoring of natural risks and major works for management and risk reduction purposes. NHAZCA provides specialist advice in the fields of geology, geotechnics, civil engineering, and cultural heritage through innovative remote sensing and monitoring techniques, developed also thanks to the constant collaboration with the CERI Research Center of the "Sapienza" University of Rome, with IMG Srl ( founding member) and with prestigious institutions such as the European Space Agency. NHAZCA is a reference partner for numerous organizations and companies operating in the field of land management and planning, civil protection, oil & gas, exploitation of mineral resources, large infrastructures and conservation of architectural and monumental heritage.
---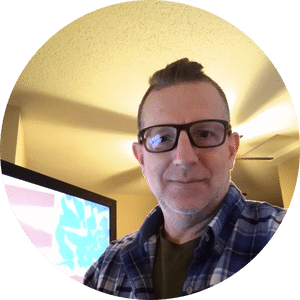 Business Development Technologist, IDS GeoRadar NA
---
I became involved with Radar Monitoring in 2006 and for over 12 years have deployed, supported, and advanced new businesses with radar monitoring tools. Developing and applying near real-time data for geohazard activity began in 2007 with the Ferguson Slide in California on Highway 140. Later in Washington State and Colorado, specific events were supported with radar instrumentation and techniques. The challenges involved with growing a business model included expensive hardware, limited field expertise, and sectoral unfamiliarity with near real-time data.
IDS GeoRadar NA opened offices in Golden, CO in 2009. Initially, two staff members operated out of their apartments.Now we have around 14 staff members that work from a 15,000 square foot office and product support center. I began my relationship with IDS GeoRadar in 2014 and immediately saw how their game-changing radar tool (less costly, higher resolution, easy deployment) would immediately expand monitoring opportunities. Their products' affordability, the speed of acquisition, and reliability were paramount in advancing our monitoring services. Additionally, senior management support allowed us to trial and try equipment deployments where radar had not gone before.
Each day we are entering new frontiers, all for the benefit of geohazard professionals and citizens in communities across the country.