View this webinar on-demand by logging into the Member Center. If you are not a member, we encourage you to join.
---
Flexible Debris Flow Barriers:
Research Background, Design Approach, and Limitation
---
Debris flow and shallow landslides endanger people and infrastructure across the globe. The suddenness and difficulty of predicting the time and place of such occurrences are one reason why structural measures have a significant protective function. Due to high densities and flow velocities large impact forces affect structures. The more process knowledge and site-specific information is available, the more efficiently an adequate design and dimension can be performed. 

Flexible Debris Flow Barriers are containment systems that have been installed worldwide for over twenty years and can withstand high dynamic & static loads. The load-bearing system consists of support ropes across the channel which are anchored laterally with a ring net constructed from high-tensile wire. These systems have been tested in a real-scale research framework, which resulted in a commonly used design approach and product offering.

The Webinar takes a close look at what's commonly known about debris flow behavior, the critical parameters, the load concept, and design considerations when selecting mitigation solutions.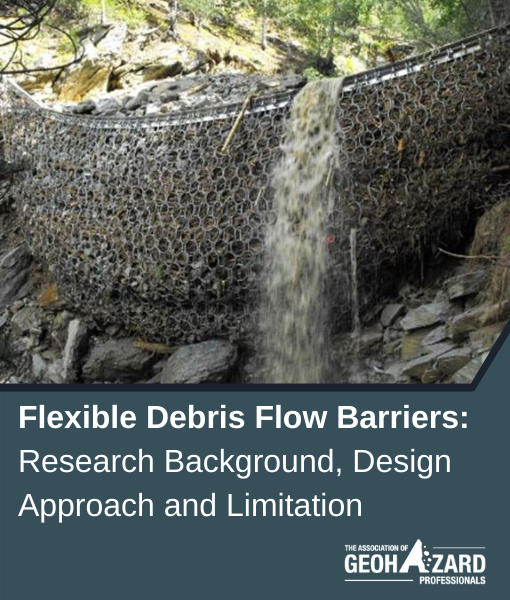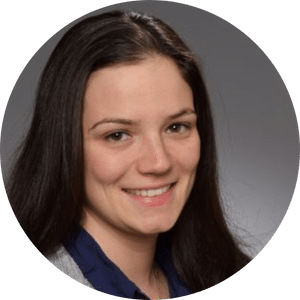 Project Manager R&D Hydro and Snow, Geobrugg
---
Nadine Feiger is an Environmental Engineer graduating with a BSc and an MSc from the Swiss Federal Institute of Technology in Zurich (ETH Zurich). Nadine's main area of responsibility in the technical department of Geobrugg is project management and development of Avalanche and Hydro (debris flow, shallow landslide) matters.
---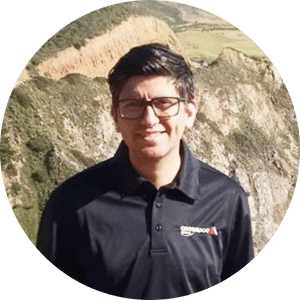 Regional Manager California, Natural Hazards, Geobrugg
---
Saleh Feidi is a Civil Engineer with over nine years of experience in both the public and private sectors. While earning his bachelor of science degree in civil engineering from California State University, Los Angeles, Saleh interned at the County of Los Angeles Department of Public Works.  Before joining Geobrugg, he worked in the manufacturing of sheet piles for Crane Materials International in Marietta, GA.  Currently Geobrugg's Regional Manager for California, Saleh works out of the San Gabriel, CA area while finishing his master of science degree from California State University, Fullerton.