View this webinar on-demand by logging into the Member Center. If you are not a member, we encourage you to join.
---
Selection and Testing of Ground Reinforcement and Ground Anchorage Systems – Matching CQA and Testing to Installed Components
---
Ground anchors and ground reinforcement members are often constructed of similar materials; despite their difference in loading and function. Ground anchors can be passive, receiving an external tensile load – or tensioned to impart a confining load and potentially externally loaded by tensile forces. Ground reinforcement elements; (e.g., rock "bolts" or rock dowels) can be passive and accept loads as a rock mass deforms to provide confinement to mobilize rock mass strength.  The elements can also be post-tensioned to actively confine a jointed rock mass to mobilize the rock mass' strength.  The reinforcement is then internally loaded between the bolt/dowel anchorage and head assembly in both cases.
In the 1960s and 1970s, post-tensioned anchors began being used to retain deep cuts with tied-back walls, and anchors became permanently installed elements. To ensure the components of complex anchors were correctly installed and functional, the Post Tensioning Institute (PTI) developed a series of test protocols and criteria to measure the performance of the components and the overall capacity of complex anchors.  Installation of less complex or simple anchors has often carried with it the same testing requirements as complex anchors, even though many of the components that are analyzed by the PTI tests are not present. This webinar will discuss PTI testing, anchor components, testing of complex & simple anchors, and the applicability of such testing to rock reinforcement such as tensioned Rock Bolts and passive Rock Dowels. Attendees should be able to review the type of ground elements they are installing and establish which test elements are germane to the installation being completed.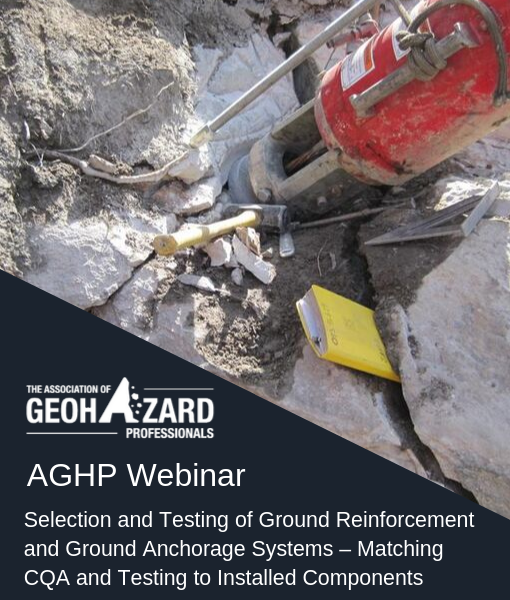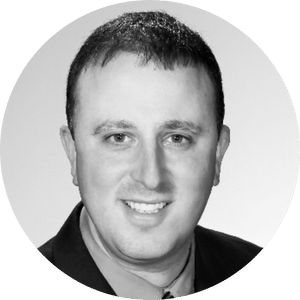 President, Scarptec, Inc., Rock Engineering Solutions
---
Mr. Scarpato is President of Scarptec, Inc., a premier provider of rock engineering solutions for the civil, mining, and energy industries. He is a geological engineer by training, with graduate degrees in both engineering and geology, and has 20 years of nationwide experience with mining, heavy civil-construction, and infrastructure development type projects. His areas of expertise include rock mechanics, rockfall mitigation design, rock reinforcement design, excavation/blasting methods, slope stability evaluation and remediation, geologic hazards, icefall evaluation/mitigation, and rock mass characterization.
---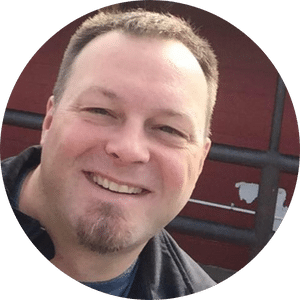 Martin Woodard, Ph.D., P.G., P.E.,
Chief Rockfall Engineer, GeoStabilization International
---
Marty is a professional engineer and engineering geologist whose experience includes investigation, design, and implementation of remediation techniques for unstable soil and rock slopes.  He has significant experience in rock slope stability, rock slope rating systems, subsurface geology and geotechnical interpretation, landslide investigations, foundation analysis, and geologic reconnaissance. His expertise is in rock mass characterization, rock slope engineering and rock mechanics. 
Marty has a B.A in Geology from the State University of New York at Potsdam College, M.S. in Environmental and Engineering Geosciences from Radford University (Virginia), and a Ph.D. in Engineering Geology from Kent State University in Ohio.  He has authored the Rockfall Hazard Rating Matrix and Rock Slope Design Manual for the Ohio Department of Transportation.  He has worked throughout the United States and South and Central America.
---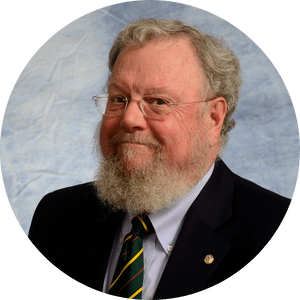 Senior Geological Engineer and Principal
---
Mr. Ingraham is a Senior Geological Engineer and Principal with Golder Associates Inc in Manchester, New Hampshire.  He has been involved with rock reinforcement and ground anchor design and testing for forty years.